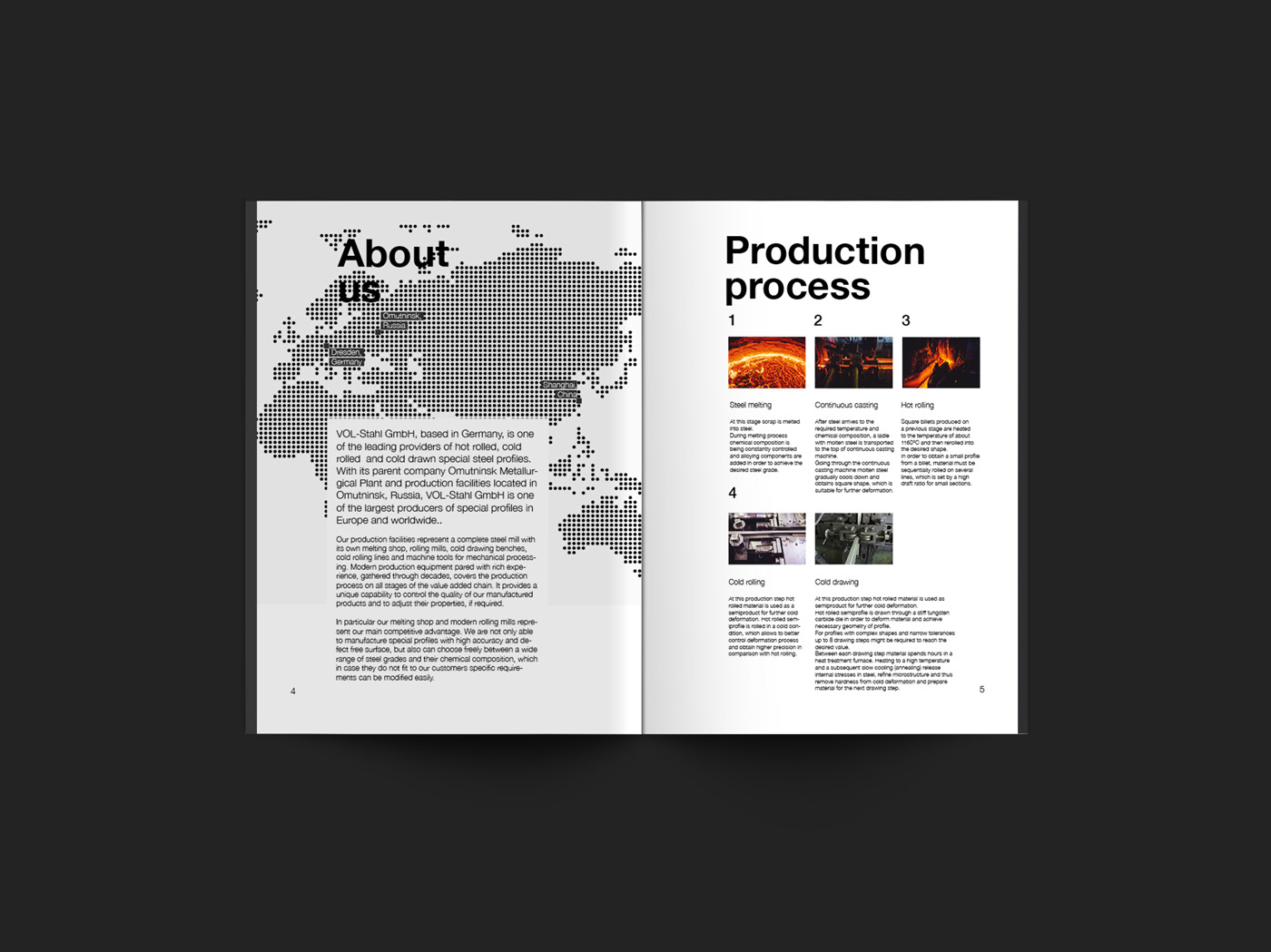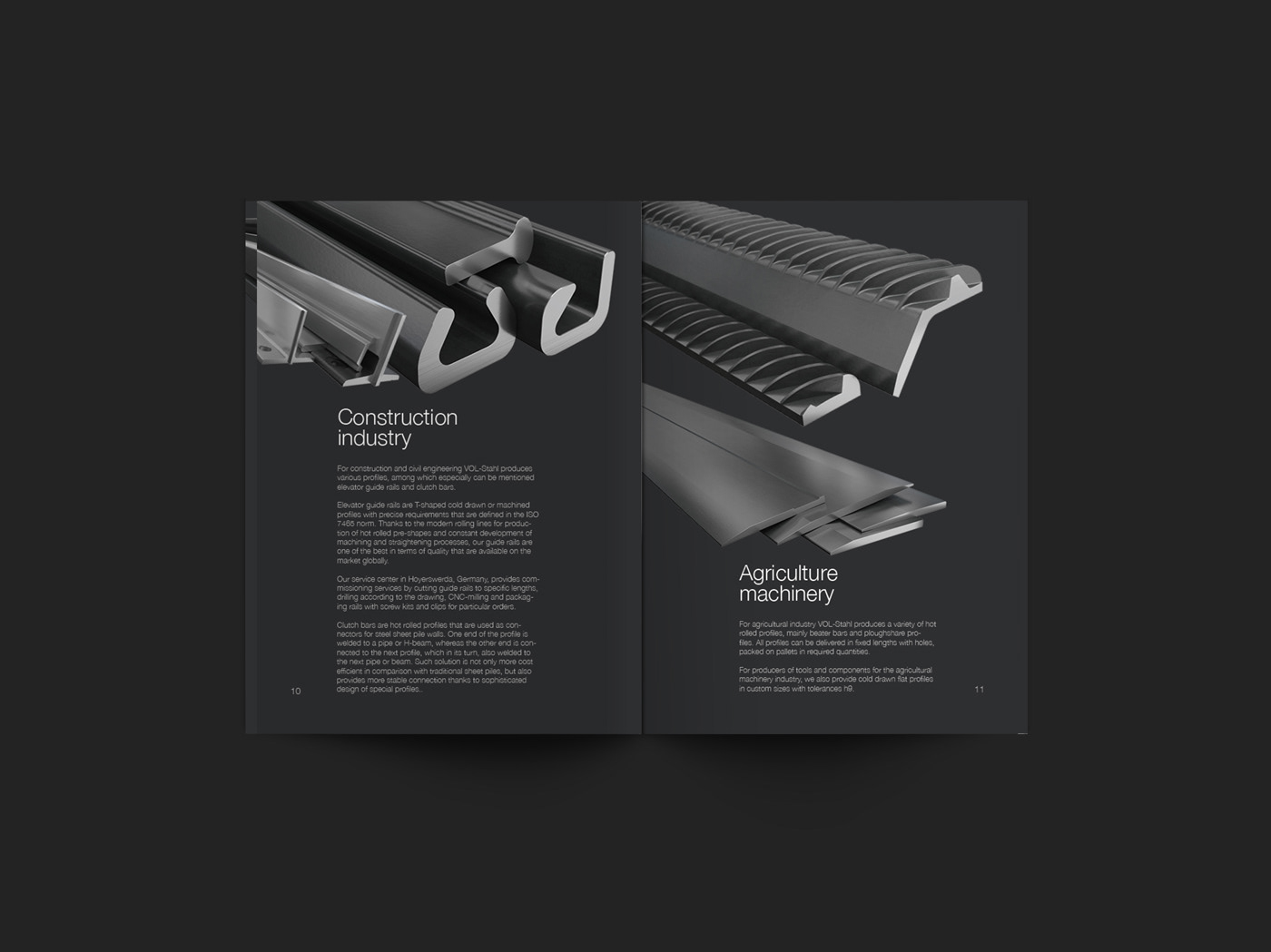 For their new brochure VOL-Stahl asked us to make images of their product larger than in previous materials. 
We packed profiles in huge bundles, let them float in space (listening to "Flower Duet" was quite inspirational) and showcased the beauty of the steel and special cut. 
The brochure was released in three languages (English, German and Chinese) and used for the annual spring exhibition.
Project management: Limonero y Granado
3D rendering: Ilya Yurievich